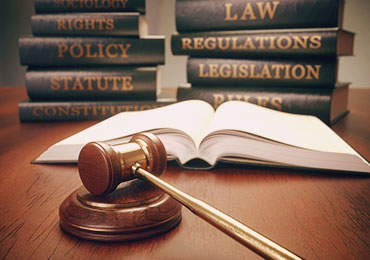 At Younis Law Firm, our team of experienced lawyers has a wealth of knowledge in dealing with the complexities of the Egyptian Administrative Judiciary. We have been providing our clients with effective legal solutions for over 50 years, and our attorneys have vast experience and specialized knowledge in this area.
Egyptian Administrative Judiciary is one of the most complex legal topics in Egypt. At Younis Law Firm, we have extensive experience in representing clients in administrative judicial proceedings. Our team's expertise covers topics like administrative litigation, and aspects of arbitration and dispute resolution.
Our experienced attorneys have had success in seeking effective legal remedies for our clients to resolve disputes with government entities. Our team represents clients before administrative courts, tribunals as well as before the Supreme Administrative Court of Egypt. Business activities in Egypt demand expertise in administrative law, especially when dealing with government entities, and Younis Law Firm has lawyers specialized in this area.
Our experienced lawyers design legal strategies specific to our clients' legal challenges, leveraging our expertise, and knowledge accumulated over the years. Our attorneys have honed their analytical skills and utilize problem-solving approaches to provide our clients with the best legal advice. Our team of experienced lawyers work closely with our clients to ensure that they receive the highest level of legal representation and guidance in all aspects of the administrative judiciary.
Attorney Kamal Younis is one of the most distinguished lawyers in Egypt with over 50 years of experience. He has successfully represented clients in some of the most complex and high-profile cases in Egypt. His extensive expertise in administrative law covers all critical aspects of this law sector, from contractual reviews and regulatory compliance to sophisticated arbitration cases. His experience provides him with a unique perspective of the legal system of Egypt and has gained respect from the legal community within the country.
In conclusion, if you are seeking expert legal advice and representation in matters related to the Egyptian Administrative Judiciary, contact Younis Law Firm today. Our team of highly experienced lawyers, including Attorney Kamal Younis, will provide you with the best possible legal guidance, representation, and support to ensure a successful outcome in your case.
To speak to one of our experts, please enter your details below and we will be in touch shortly.