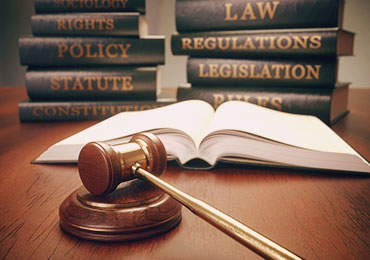 As a top law firm in Egypt, Younis Law Firm offers a wide range of legal services to protect your business interests through our team of experienced and knowledgeable attorneys. Our comprehensive portfolio of services is aimed at helping companies navigate complex legal systems, with focus on Egyptian tax laws.
Our team of highly-skilled legal consultants provides efficient, strategic and effective legal services to businesses of all sizes and sectors. With our experience and expertise, we deliver tailor-made legal solutions that cater to the distinct needs of each business client.
One of our core legal services is assisting companies to comply with Egyptian tax laws. This includes providing ongoing tax support and comprehensive counsel on all aspects of taxation. We have extensive expertise in corporate tax laws, and we leverage our knowledge to help streamline your company's tax functions to ensure optimum success and profitability.
At Younis Law Firm, our goal is to ensure that our clients are fully compliant with all relevant Egyptian tax laws and regulations. Our skilled team can help you understand the legal implications of various tax provisions, and we can assist you to prepare and file your tax returns while minimizing your company's overall tax liability.
We also provide insightful tax advisory consultations to help businesses avoid tax pitfalls while maximizing their tax benefits. Our practical guidance include identifying tax-saving opportunities, reviewing contracts and agreements, and ensuring that your business is fully compliant with Egyptian tax laws.
Aside from our tax compliance services, we offer an array of legal solutions to companies such as corporate structuring, commercial contracts and intellectual property. Our team focuses on delivering client-focused solutions to drive superior value and sustained growth.
Get in touch with Younis Law Firm today and entrust our team of dedicated legal professionals to help you navigate the challenges of Egyptian tax laws and other legal complexities. We provide personalized attention to every client, ensuring that your legal needs are fully satisfied, and that your business will thrive confidently and efficiently, secure in the knowledge that you have a trusted legal partner in Younis Law Firm.
To speak to one of our experts, please enter your details below and we will be in touch shortly.