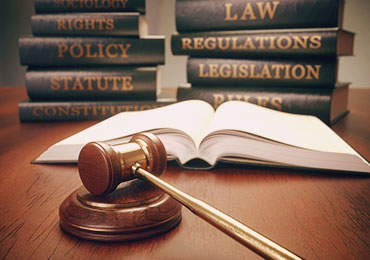 Welcome to Younis Law Firm, your one-stop destination for all legal matters related to criminal offenses and criminal cases in Egypt. We are a team of expert lawyers leading us professor Kamal Younis with 50 years of experience in dealing with a wide range of legal issues. We understand the severity of criminal charges and our aim is to provide our clients with the best possible legal advice and representation in all aspects of criminal law.
Our team of criminal defense lawyers is equipped to handle various cases ranging from theft, drug possession, assault, forgery, embezzlement to more severe and complex cases like murder, manslaughter, and terrorism. We take pride in our experience and expertise in dealing with the Egyptian legal system to ensure our clients receive the most favorable outcome possible.
At Younis Law Firm, we understand that each case is unique and has its own set of challenges. We provide a customized approach to every case and ensure that our clients always have access to their lawyers at every stage of the case. Our team of criminal defense lawyers offers a variety of legal services, including:
Representation in criminal proceedings
We understand the seriousness of criminal charges, and we work to provide the best possible legal representation, ensuring that our clients' rights are protected and that they are treated fairly during the legal process. Our team of criminal defense lawyers is skilled in handling cases from beginning to end and is committed to getting the best possible outcome for our clients.
Appeals
If you have already been convicted and wish to appeal, our criminal defense lawyers will take the time to review all the evidence and scrutinize the legal basis of the conviction. We will then advise you on whether an appeal is feasible, and if so, we will draft the necessary documents and arguments for your case to ensure a favorable outcome.
Bail applications
If you or a loved one is currently detained, we can help with bail applications. Our lawyers will create a strong case for bail that puts you or your loved one's best foot forward in front of the judge.
Legal advice and consultation
Our team of criminal defense lawyers are available to offer expert legal advice, consultation and guidance to individuals, businesses and organizations in Egypt, regardless of the nature of the legal issue.
We believe that attention to detail, knowledge, and experience are essential to achieving success for our clients. We aim to provide our clients with the highest level of legal representation and advice possible to ensure the best possible outcome.
For more information about our services or to schedule a consultation with our team of expert criminal defense lawyers, contact us today.
To speak to one of our experts, please enter your details below and we will be in touch shortly.