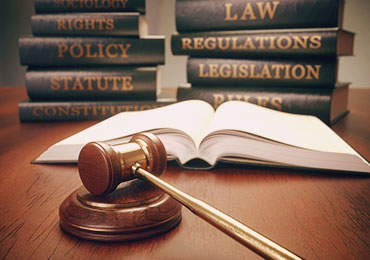 Welcome to Younis Law Firm, the leading law office in Egypt. We are a team of professional lawyers who have a passion for delivering the best legal services for individuals and corporate clients. Our team is equipped with the experience, knowledge, and skills required to ensure that our clients walk away with positive outcomes. One of our primary areas of expertise is Debt Collection under the Egyptian Law, and we are proud to have worked on some of the biggest cases in the country, including the Star Capital Bank case.
Debt collection can be quite a daunting task for many people in business or individuals. The process requires a deep understanding of the legal system, and that's where our law firm comes in. We work to ensure that our clients recover debts in an efficient and timely manner, while also maintaining good relations with their debtors.
Our debt collection service includes a comprehensive review of our clients' case and the debtor's ability to repay the debt. Understanding the debtor's financial position and asset ownership is a crucial step in the process, and our lawyers have the expertise to carry out this analysis effectively. We handle all communication with the debtors, ensuring that our clients do not get caught up in any legal disputes or liabilities.
At Younis Law Firm, we understand that each case is unique, and we customize our approach to meet the needs of every client. We believe that every client deserves personalized and professional attention, and our lawyers work diligently to provide just that. We have successfully collected debts for both small and large businesses, and our service is available to both individuals and companies.
Our success in debt collection has been demonstrated in numerous cases, including the Star Capital Bank case. Our team of lawyers were able to investigate the debtor's financial situation and discovered hidden assets that were used to secure a favorable outcome for the client. This case is one of the biggest debt collection cases in Egypt, and we are proud to have been part of its success.
In conclusion, if you are looking for an experienced and professional law firm to help you with debt collection under the Egyptian Law, then Younis Law Firm is your ideal partner. We pride ourselves on providing exceptional legal services, personalized attention, and timely responses. Contact us today, and let our team of lawyers help you recover your debts efficiently and effectively.
To speak to one of our experts, please enter your details below and we will be in touch shortly.